Decorating With Wall Hangings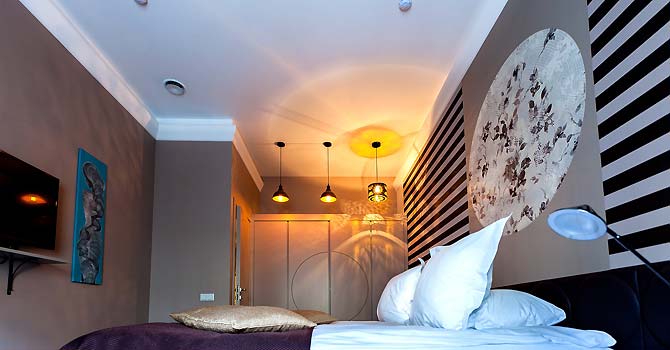 Wall hangings can practically change the interior appearance of your house. A home with few or no wall hangings can be very bleak, depressing and undesirable to live in. Many people understand the importance of painting walls and buying nice furniture and kitchen appliances that are both fresh and innovative but very few understand the importance of utilizing wall space to create a welcoming atmosphere. You can add character and make an impact by adding art, photographs and paintings to your walls. When you're ready to change things up a bit, here are a few guidelines to help you choose wall hangings that will fit your style and desired look.
First, you never want to go shopping blind. You don't want to walk into a store and just start buying every piece that appeals to you. When you're ready to go and purchase wall hangings, you want to have a list already set for each room. You want to shop by the room. Before you head out the door spend time with your spouse or friends and talk about each room. Make a list of what you want to the room to be used for and represent. If you want a formal dinning room, then your choices in pictures will be very different from those you would chose if you want a dinning room that will appeal to kids. Have each room well organized in your mind so you can shop with purpose.
You will also want to have a basic knowledge of the color scheme for the room. You don't want to shop and get home, put your hangings on the wall and discover they don't match. The color scheme needs to match your paint on the walls and the furniture. After you have your color scheme under your belt, think about what style the room is. Is the room modern and trendy, romantic, classic, casual or formal? This is an important aspect because whatever you purchase needs to convey this message. In a modern and trendy room, modern art works great or in a classic room, black and white photos of international cities are great. Again, know before you go shopping. This will save you a lot of time and frustration.
Once you've purchased your pictures, it's important to know how to hang them appropriately. Choose the wall hangings that you want to be the focal point of the room. Take those pictures and place them appropriately. If it's your living room, then place it above the fireplace or the sofa. If it's the dinning room, place it above the head of the table or on the wall facing you as you walk in the room. The remaining pieces should be used as accents. You can place them on an end table or on the walls behind someone when they enter the room.
Take the time to move things around until you achieve the perfect arrangement that works for you. Taking these few preliminary steps will ensure an enjoyable and successful venture in the realm of wall hangings.