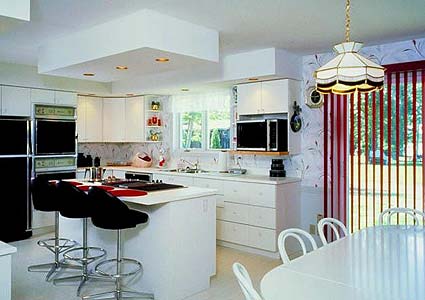 If you're looking for a new air conditioning unit for your home or business, finding about split air conditioners will definitely help. Here is some information about these units that will help you figure out what to look for when you shop.
The more common variety of split air conditioners includes ductless, mini-split air conditioners. These are installed in lots of residential and commercial buildings, but multifamily housing buildings, like condo communities and apartment complexes have these units most commonly. If you're adding a room to your home, getting a split air conditioner unit is probably your best option.
Split air conditioners are very similar to central systems, since there is a compressor condenser that is placed outdoors, as well as an indoor unit that you use to control the temperature. The advantages of split air conditioners include the fact that they are small in size, which makes it easier for you to control the temperature of each room in your home. In most cases, there are three or four units in average sized homes, so you can control the temperature in different sections of the house, which makes everyone more comfortable. Split air conditioners are also easier to install than other systems, which means they will probably be more affordable for your home. Outdoor and indoor units can usually be connected through a very small hole in the wall, so you won't have to worry about damages to your home during the installation process. You'll also be able to experiment with more interior design options in your home when you have split air conditioners, since there are no cords or unsightly unit installations on your walls. Also, this type of air conditioning can make your home safer, since the small hole is all that is needed for installation. Air conditioning systems that require window mounting or mounting through the wall make it easier for home intruders to enter your home.
There are also a few disadvantages to having split air conditioners, but most of them are simple facts that make you aware of the small challenges you may face with the unit. The cost is what keeps many people from getting split air conditioners for their home or business; you can expect to spend about $2000 per ton of cooling capacity, and this cost is about thirty percent more than you would pay for a central system, and twice as much as window unit installation. So, be sure to take a good look at your budget to determine if the time is right for installation. The indoor part of the system may not be too attractive to homeowners either, since the unit for split air conditioners is very large.
You can find out more about the environmental effects and pricing of split air conditioners by visiting U.S. Department of Energy Website.