Renovating Your Kitchen With A Granite Kitchen Countertop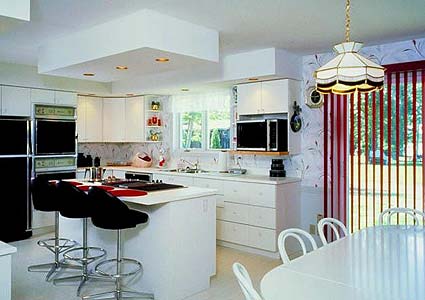 If you're looking to upgrade your kitchen space, you should definitely think about installing a granite kitchen countertop. The installation is usually best left up to the professionals, but some installation specialists will allow you to help with the process if you've done some home improvement projects in the past. Even if you don't feel comfortable assisting with the actual installation, there are some things you can do to make the process a little easier.
One of the first things you'll need to do is look for a professional that can install the granite countertop for you. You can search through the online version of the Yellow Pages; all you'll need to do is enter your zip code to find professionals in your area that will have all the skills and tools that you need.
After you narrow your choices down in terms of an installation professional, you will need to choose the material for your granite kitchen countertop. Your installer will most likely bring you a book of templates, so that you can see how the colors and designs will match with the other parts of your kitchen. Once you find the right shade, the installer will show you a template of the entire countertop area, so you will get an accurate idea of how your kitchen will look once the job is finished.
When you decide on a color, it's time to start removing the old countertop in the kitchen. In most cases, you can do this yourself, but it may still be best for you to ask for a little help if you don't have any experience taking up countertops. You may have to unscrew parts of the old countertop, so make sure that you're not damaging the cabinets during the process, since this will cost you more money in repairs.
When you're installing a granite kitchen countertop, you may also need to take the dishwasher out of the kitchen completely. After the new granite is installed, you can put the dishwasher back in its place. All the wires and plumbing lines should be out of the way, so that the granite can be laid smoothly. If you have a countertop stove, this will also need to be removed during the installation process. Your designer should have already shown you a picture of how your range will look next to the marble, so you'll know just what to expect once the job is finished.
If you need to purchase new supplies that will make your granite kitchen countertop removal easy, you can visit sites like Lowe's and Home Depot for tools like a putty knife and screwdriver that will help to make the process go a little smoother.