Breaking New Ground For Your Gardening Project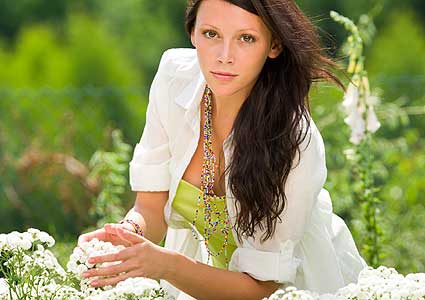 There is something intimidating about staring at a vacant plot of land and trying to visualize what vegetables, plants, fruits or flowers have the potential to live within its soil. Many novice gardeners have immediately pounced upon the ground and begun the arduous task of digging through grasses and roots to prepare the soil for the first tiny seed or transplant. They turn the soil, remove rocks, and sweat rivers until finally they are left with a dirt bed freshly worked and turned.
There is a great feeling of accomplishment as the seeds are planted and tiny shoots emerge from the ground. However, weeks pass and the shoots do not seem to be getting any larger. What could have possibly gone wrong? Was it bad seeds? Did rival gardeners sneak in at night and tamper with your work? Perhaps the solution is no further away than the dirt under your nose.
Soil is an amalgamation of many different things. There is sand, clay, top soil, rocks and a myriad of other things. Not every piece of land is suited for gardening. A lot depends on the chemical balance of the soil. A high Ph can affect the plant. Many a gardener has tilled up a plot of land, planted a big crop and waited in vain only to discover that there were not enough nutrients in the soil to support growing.
To avoid this particular scenario, a sample of the soil can be taken to the local grower's cooperative to determine its quality. If there are not enough nutrients, a specialist can recommend the type of fertilizer and plant food needed for whatever crop was being grown. After the information is back, mark off the area of land that will make up the garden or flower bed. A large plot of land will need to be tilled with a rotary tiller whereas smaller beds can be done by shovel. Whichever method you choose, be prepared to get dirty and sweaty. Breaking ground is hard work and the soil will need to be turned over at least three to four times before it is ready to be planted.
Gardening is a great way to relax but it does not always come easy. The work is hard but the reward can be vast. It would be a shame to put all that work into the land only to find out that the rich area you thought would be great for a garden is really nothing more than a giant sandbox.