When Should Your Windows Be Replaced?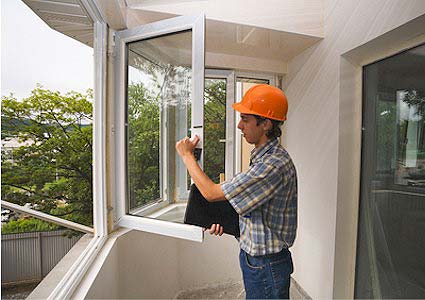 Most of the time it is relatively easy to know if your home needs new windows. While replacing your windows can be a costly project, keeping your old windows can increase your energy usage considerably. Check your windows for any of the following indications that they need to be replaced.
Windows are intended to keep the weather outside your home, and if you see either condensation during times of high humidity or frost when the temperature is cold, you know they are not doing their job.
If you notice the glass feeling cold in the winter, or warm to the touch in summer, you probably should think seriously about replacing your windows. If you do not have double pane glass in your windows, you could try replacing the glass with an upgrade. This could make a big improvement in the insulating value of your windows. You should also make sure you have good fitting storm windows which which can make a huge difference in how well your windows maintain the proper temperature in your home.
Check your windows for air currents around the edges of the sill. You may not notice drafts during moderate weather, but when a cold wind is blowing outside a lot of cold air can enter your home. This causes your furnace to work overtime and you can still feel chilly near the window.
If there is a room in your home that has lots of windows, the temperature will not be as stable as it is in the rest of the house. This is a good indication that your windows are not doing their job.
If the outside frame of your windows is cracked or rotting, you have no choice but to replace them. Keeping the old windows not only increases your energy cost, but also allows moisture into the surrounding structure of your house. Look for trim with cracked and peeling paint, and if you have wood frames check to make sure it is not soft.
Cracked or broken glass is a huge red flag that your window is not performing. The broken glass not only allows heat and cold to penetrate your home, but it is a safety hazard. If the window frame itself is in good shape, just replace the glass. If you do not know how to do the job yourself, remove the inside frame and have the job done professionally at a glass repair shop.
Replacing the windows in your home is not only a costly project, but it is probably something the average homeowner cannot do alone. If you have a friend or relative who works in the construction industry, ask them for suggestions or even help with doing the project. Look for windows on sale at home improvement stores to save on some of the cost. Make sure to buy quality windows which will last for many years. An additional benefit beyond saving energy costs and increasing safety is adding equity to your home. Installing new windows in your home will improve not only its value, but update its look and style.
Look for the signs listed above when considering whether or not to replace your windows. The project can be expensive, but the payoff is worthwhile in the long run.
Looking for glaziers West London? For quality glazing repair and boarding service, visit www.britanniaglass.co.uk.