How To Build An Outdoor Kitchen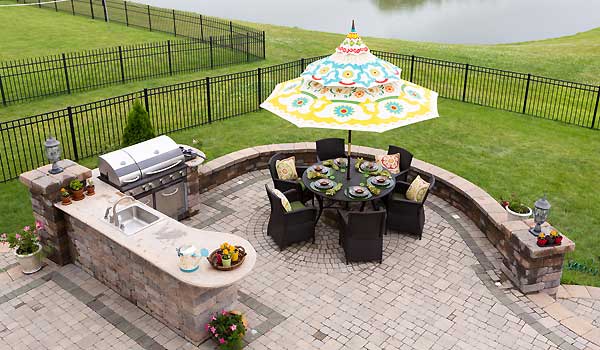 If you and your family are in the process of building your own outdoor kitchen, chances are you've been trying to figure out which outdoor grill will look–and function–best in your kitchen. There are some qualities you'll want to look for in your outdoor grill so that you'll make the best choice, but you may not be able to tell what you need just by looking at a grill at a glance. Here are some things you'll want to search for when you're purchasing your grill, as well as some grill brands and descriptions that will help you make the best choice.
The first thing you'll want to look at when you're thinking about how to do your outdoor cooking is the size of the grill. If you have a large family, grill often, or are constantly entertaining friends and family (especially in the spring and summer months), you'll want a grill that is fairly large so that you can cook more food in a shorter amount of time. The PGS brand of grills offers a number of grill sizes for you to choose from, from the K30 (a smaller grill), to a K40 (a larger, family-size grill). These outdoor grills are also made of stainless steel, so they are easy to clean and will match with any outdoor kitchen decor you choose. You may also want to consider the OCI grill collection–grills sizes are available in 26, 30, 36, and 48 feet, so you can choose which grill is best based on the size of your outdoor kitchen and the amount of time you spend on the grill. These grills are available in stainless steel as well.
Another thing you'll definitely want to look for in an outdoor grill are the safety features. Many outdoor grills have electrical features, such as knobs and adjustment buttons, that allow you to increase or decrease the intensity of the fire while you're grilling. You'll also want to make sure that you don't have to add too much charcoal or lighting flued to your grill in order to cook, since this can turn out to be dangerous. Purchasing a grill with a secure covering is also a good idea so that you can keep smoke and flames from contaminating an outdoor kitchen accessory, and will help your food to cook thoroughly.
Looking at a few outdoor kitchen pictures will help you to make your final selection, after you know which features you want in your grill. You can also look at which grills look best with certain kitchen designs, so that your outdoor grill will be the last thing for you to worry about. Happy cooking!