Designing A Fish Pond For Your Garden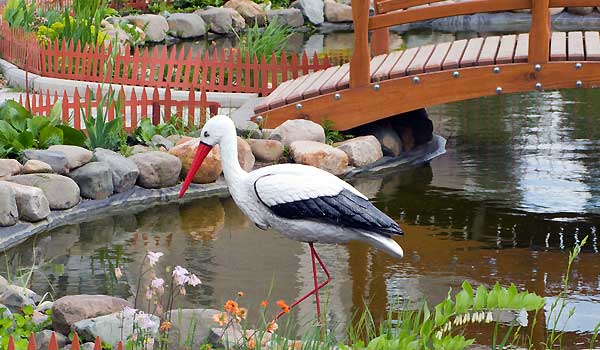 If you've decided to build a pond in your front or back yard, chances are you're searching for some design ideas that you can use. Designing ponds can be fun to do, especially when you have the right resources, and you can include elements that will definitely make your property stand out. Here are a few tips for designing ponds that you'll definitely want to consider.
Take a look at books and magazine to get a feel for how you want your entire yard to look after the fish pond has been installed. This way, you can start planning your overall budget. Getting greener grass or building a bird bath may make the pond even more appealing, and this will take some additional work. Looking at examples in your favorite gardening magazines will also help to give you tips on designing ponds with 'green' materials that are best for the environment.
Going out in nature and studying the water patterns around your home is another important step in designing ponds. Make sketches of the features that you find, or take pictures so that you can give them to the contractor when the building process begins. You should also think about special landscaping trends that you may want to follow when you're thinking about designs for your fish pond. Places like England and Japan have a number of ponds and lakes, so you can use the construction in these countries as inspiration.
Work with an architect that has experience with designing ponds if possible. This way, you can create a shape that is ideal for the size and shape of your yard and home. The path around the pond shouldn't skirt the edge, and complete outline of the body of water shouldn't be seen totally from any one point of view.
Be sure to search online for landscaping design companies in your area that you think will be able to help when it comes to designing ponds. You should compare at least four quotes before you decide on the company that you want, and it's best to choose companies that will offer you a quote with no obligation. Companies that will show you before and after pictures of the work that has been done, so that you can get a feel for how your yard will look after the work is completed.
After you've found all the materials that you need for designing ponds, you may want to look for the animals that you'll place in the pond. Your local pet store will have a variety of fish and frogs that will thrive in your pond, and give the body of water a more natural feel. You can also visit www.petsmart.com for more ideas.